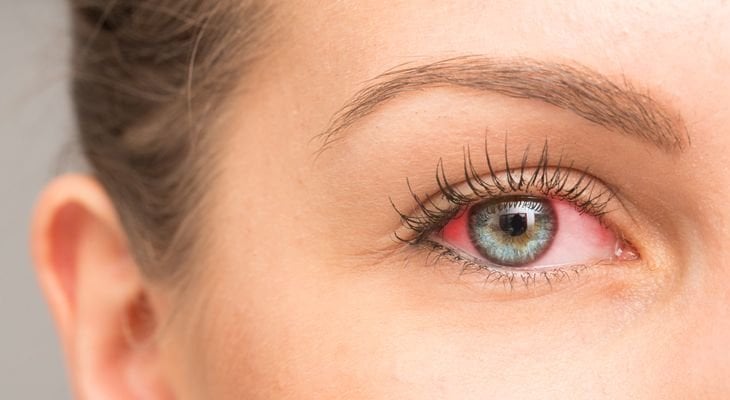 The redness associated with "red eye" is usually caused by dilated or swollen blood vessels. As a result, the surface of the eye looks bloodshot. In contrast to vision problems or pain in the eye, red eye is often less of a concern. However, there are times when red eye may be a sign of a more serious condition.
Causes of Red Eye
When the blood vessels running over the surface of the white part of the eye (sclera) become swollen, the eyes look red or bloodshot. This can be caused by:
Acute glaucoma, a medical emergency in which a sudden increase in eye pressure causes severe pain and vision problems
Colds or allergies
Dryness of the eyes
Dust or other small particles in the eye
Exposure to chemicals, such as in a chlorine swimming pool
Infection
Injury, such as scratches of the outer layer of the eye (cornea)
Subconjunctival hemorrhage, which is caused by a broken blood vessel on the surface of the eye, often after coughing or straining
Sun overexposure
Red eye caused by inflammation of infection may occur along with discharge, itching, pain or vision problems. Several conditions can cause this, such as:
Blepharitis, which is characterized by inflammation or swelling of the edge of the eyelids
Conjunctivitis, also known as pink eye, which is characterized by infection or swelling of the layer of clear tissue that covers both the surface of the eye and the inner surface of the eyelids (conjunctiva)
Corneal ulcers, which are open sores on the cornea that are often caused by a serious viral or bacterial infection
Uveitis, which is inflammation of the uvea, the part of the eye that includes the iris
When to See an Eye Doctor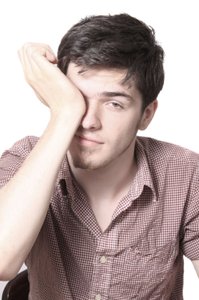 Short periods of red eye that happen occasionally are not usually a problem. They may clear up on their own after resting your eyes or avoiding anything that was irritating them.
However, red eye that continues for longer periods or occurs alongside vision problems or pain in the eye may be a sign of a more serious problem. Contact your eye doctor if you experience any of the following:
Discharge from one or both eyes
Minor vision changes
Pain in the eye
Redness that lasts longer than one or two days
Seek immediate medical help for any of the following:
Being unable to open your eye or keep it open
Feeling like a foreign object is in your eye
Loss of vision
Puncture wound to the eye
Seeing halos around lights
Severe eye pain, headache, nausea or sensitivity to bright lights
If you are experiencing long-lasting red eye or red eye combined with any of the symptoms listed above, call us today to schedule an appointment, so we can assess your eye health and provide any necessary treatment options.