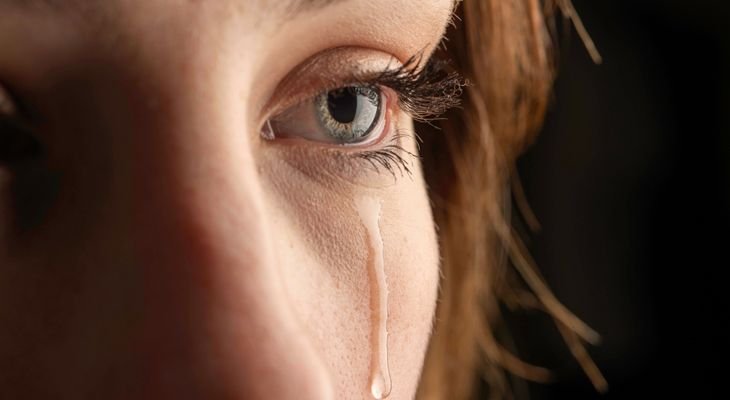 Suffering from watery eyes, also known as tearing, or epiphora, is a condition that happens when the eyes make too many tears or produce them constantly. There are many causes of excessive tearing, but only a few are signs of more serious conditions.
Causes of Excessive Tearing
One of two things often causes excessive tearing. One cause of excessive tearing is the eye producing too many tears. This can happen when there is inflammation or irritation of the eye, such as with allergies or eye infections. In this case, the excess tears are the body's way of trying to wash away what is bothering the eye.
Another possible cause of excessive tearing is a blocked tear duct, causing tears to collect in the eye. The job of the tear duct is to carry away the tears. If it is blocked, the tears will not drain normally into the nose. This can happen as a result of an infection in the tear duct or an injury. In infants, tear ducts may not be fully open; although, this often clears up on its own after a few months.
Specifically, some of the causes of excessive tearing include:
Allergies, such as hay fever
Common colds
Dry eyes
Eye infections caused by bacteria, fungus or viruses, which include pink eye (conjunctivitis)
Eyelid problems, such as eyelid inflammation or an eyelid that is turned in or out
Infection or blockage of the tear duct
An ingrown eyelash
An irritant or foreign object in the eye, including contact lenses
Excessive tearing can also be caused less commonly by other conditions, such as:
Chronic sinusitis
Eye injuries, including scratched cornea
Other illnesses, such as rheumatoid arthritis, damage to a facial nerve or thyroid disorders
Radiation therapy
Surgery of the eye or nose
When to See an Eye Doctor
Excessive tearing is not always a sign of more serious medical problems. The eyes may stop tearing on their own. A few simple treatments, though, may relieve the irritation. These include:
The use of artificial tears several times a day, as directed
Taking over-the-counter medication for your allergies
Placing warm compresses over your closed eyes for a few minutes
If the excessive tearing does not stop, or if the eyes become more irritated, make an appointment with your ophthalmologist.
If you develop any of the following symptoms, seek immediate medical attention:
Decreased vision
Pain in or around the eyes
Sensation of a foreign body in your eye
These could be a sign of serious medical condition.